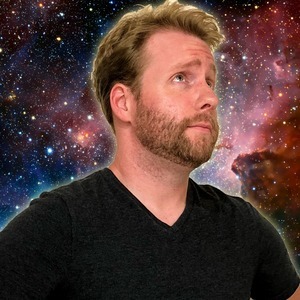 Sam Dunham
Co-Host of Nerd Overload
If there's a comic to be read or a bad movie to be viewed, Sam Dunham can be found close by. Sam is also the producer of the Nerd Overload Podcast and webmaster for NerdOverload.Com.
Sam Dunham has hosted 243 Episodes.
Episode | May 26th, 2012 | Season 2 | 1 hr 32 mins

geek, pizzacast!

This podcast has been three weeks in the making! Cody, Sam, and Samantha make their triumphant return to podcasting with some light discussion on G.I. Joe: The Rise of Cobra, the Silverhawks animated series, Wolfenstein 3D, and the passing of Adam Yauch, aka MCA of the Beastie Boys, before diving into Free Comic Book Day talk, a lengthy and fairly scattered review of the Avengers, the return of Toonami on Cartoon Network, and the delay of the game Bioshock Infinite. And we also dip back into the PXT Mailbag! Enjoy, folks!

Episode | May 6th, 2012 | Season 2 | 56 mins 2 secs

geek, pizzacast!

Now with 20% MORE PLANNING! This week, Samantha, Sam, and Cody delve into a myriad of topics, such as Dark Shadows Classic, awful 90s cartoons, Kevin Smith's 'Comic Book Men,' the DC Comics Robot Chicken Special, the Sonic the Hedgehog Fanfilm, and various Kickstarter campaigns. We wrap things up with the first installment of our new Mailbag segment! All this, plus golf practice and Sailor Moon in this week's Nerd Overload (formerly Pizzacast!)!

Episode | April 17th, 2012 | Season 2 | 1 hr 3 mins

geek, pizzacast!

Cody, Samantha, and Sam return to ramble through some brief highlights (and lowlights) of recent conventions HorrorHound Weekend Columbus and Ohayocon, touch briefly on a possible Ghostbusters III/remake, discuss DC's 'New 52' and the Captain Marvel (Shazam) reboot for way too long, and wrap up with some Kinect Star Wars dancing and Mass Effect 3 ending fun. Join us for all this... and more!